Thousands of Londoners lined the streets from Trafalgar Square all the way to the Palace of Westminster today, in support of the European Union on its 60th birthday. Similar demonstrations took place in Berlin and Rome- where EU leaders met today to celebrate the signing of the Treaty of Rome. An anti-EU rally was also organised in the Italian capital.
The protests come just days before Article 50 is triggered, which will begin the process of removing England, Wales, Scotland and the North of Ireland from the EU.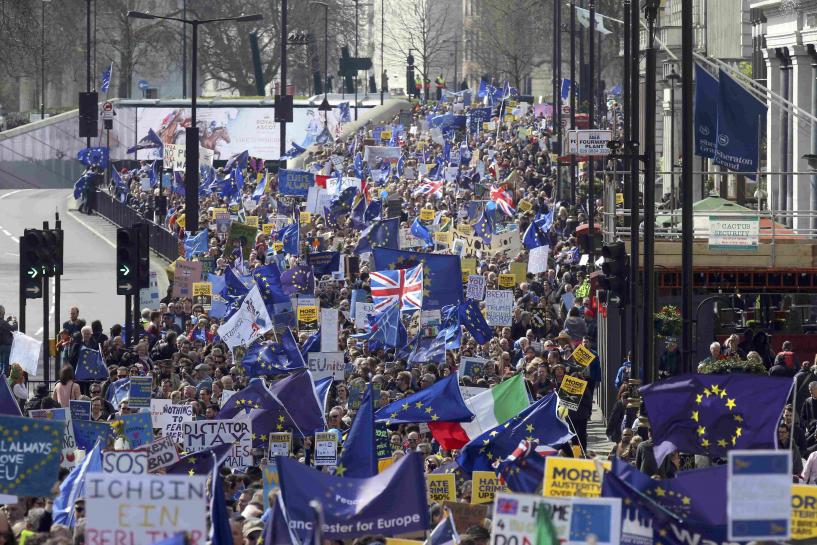 In Minsk, Belarus, hundreds of peaceful protesters were arrested and beaten by police as they tried to quell an anti-government demonstration. The 'Freedom Day rally' was banned by the government but thousands defied the ban. Many who were chanting and carrying banners were taken away by police. There are currently up to thirty journalists detained.
Military parades were held across Greece today to mark Greek Independence Day. People flocked to the towns and cities to celebrate 196 years of independence from 400-years of occupation by the Ottoman Turks.